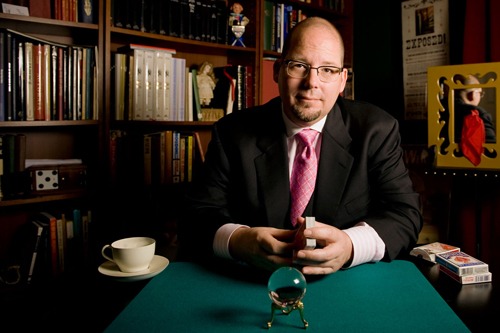 Goals
Brad's goal is to provide an unforgettable EXPERIENCE for his clients. Whether it is a quick twenty minute after dinner presentation, or a fully immersive 6 hour, story driven custom magical extravaganza, Brad will do everything in his power to transcend your highest expectations.
Brad will also assist in helping you achieve your educational, marketing, and sales goals with whichever program you choose.
Brad will astonish and amaze your honored guests.
Brad will empower your team with new communication skills.
Brad will motivate them to greater heights of success.
Brad will make you look great!
Brad will bring traffic to your trade show booth.
Brad will deliver memorable marketing messages.
Brad will generate buzz for your booth on any trade show floor.
Entertainment
Others amuse, we amaze.
Brad is a renowned sleight of hand artist extraordinaire. Audiences never forget the moment they had magic happen right in their own hands. His Soiree show is the ultimate in intimate theater. Combining sleight of hand, psychological based mind reading, and gambling techniques, the Soiree is the one show that will make your event one never to be forgotten.
The "History of Cheating at Cards" was born from his personal fascination with the tools of the con man. It has grown into a novel, fun-filled program focusing on the world of gambling, the idiosyncrasies of human nature, and our fascination with beating the system. It is perfect for small groups, but plays equally well via video projection technology. Given today's obsession with poker, it is often the perfect event for the hard to please audience.
While earning his graduate degrees, Brad Henderson pursued the field of Psychology with great fervor. The result is The Mind Show, an awe inspiring exploration into the inner mysteries of the human mind. Brad's work is founded entirely on the principles of applied psychology and established theatrical techniques. By combining keen observation, the power of suggestion, and the skills of an astute communicator, Brad's Mind Show is a stand out program that will engage, amaze, and inspire.
Finally, Brad presents what has been called the funniest hypnosis show being performed today. Perfect for colleges, project graduations, proms and other light social events, this show will leave your guests howling with laughter.
Customization
Unlike many magicians, Brad is an expert at tailoring his services to fit your needs.
Realizing the impact the Mind Show was having on the thousands of people who witnessed it each year, Brad decided to offer "The Psychology of Communication," a hands-on seminar in which the principles he uses to read an audience's thoughts and control their actions (and attention) are explored in the context of business applications. Brad's unique connections in the world of magic, gambling, theater and psychic phenomena have given him the background in the actual psychological principles used by those who specialize in manipulation, deception, and crafted communication.
Brad is known throughout his field for his on-point customized scripts that engage, entertain, and inform. Perfect for sales meetings, product announcements, and trade shows, Brad's presentations deliver perfect marriage of content and creativity. If you have something to say, say it in a way that will be remembered.
Whether you need a crowd stopping trade show presentation, a high energy product release or a fun, tailor made after dinner speech, Brad has the experience, talent and drive to make your event exceed your wildest expectations.
Commitment
When it matters, always find the best.
Unfortunately, some uninformed people hold the erroneous belief that magicians are just an interchangeable commodity. Brad Henderson's magic is as unique and as specialized as the companies for whom he performs. Furthermore, Brad has spent his entire lifetime studying, practicing, and perfecting his presentations for the adult corporate audience.
It's important for clients to have the right entertainer for their event, so if Henderson Production's unique talents aren't the right solution, Brad is always happy to recommend the perfect entertainment based on your needs. Brad will pool his resources, from Vegas headliners to cutting edge high-tech trade show "spectacle creators" to truly unique artists that few are even aware of to make sure you get the right entertainment, even if it's not us.